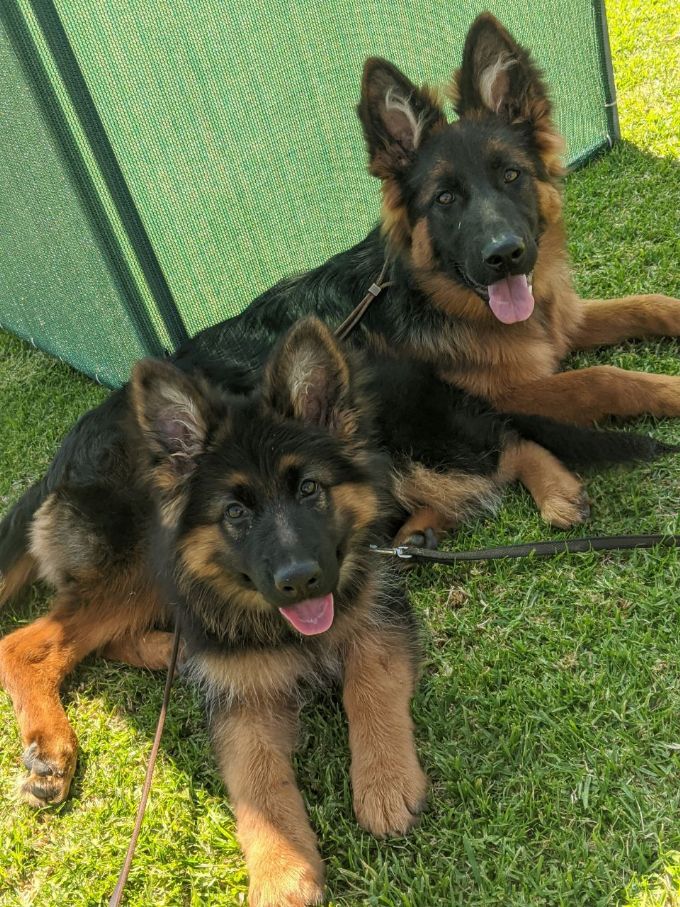 Welcome to Derharv Kennels !
We take pride in the quality of our dogs both in terms of their health and their temperament.
Hannah is a qualified dog trainer and has been involved with German Shepherds for nearly 17 years, she uses her dog handling skills and knowledge to rear well rounded, confident and sociable puppies.
Jason joined the Derharv team in 2007, as Hannah's husband and an experienced dog handler he is passionate about all dogs, in particular the German Shepherd breed.
At Derharv the sable coloured GSD's are our passion as well as Black & Gold Long Stock Coats
Contact Details
290212 Visitors